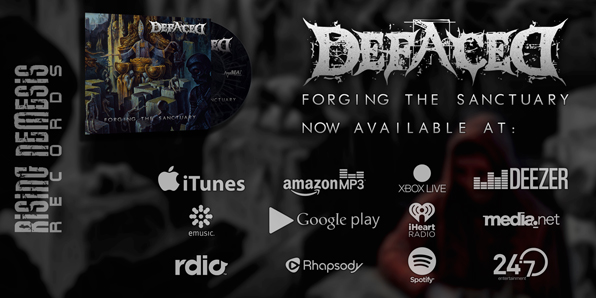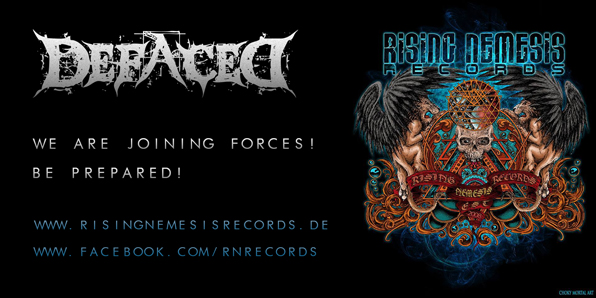 30.07.2016

FR

Dans la fosse Festival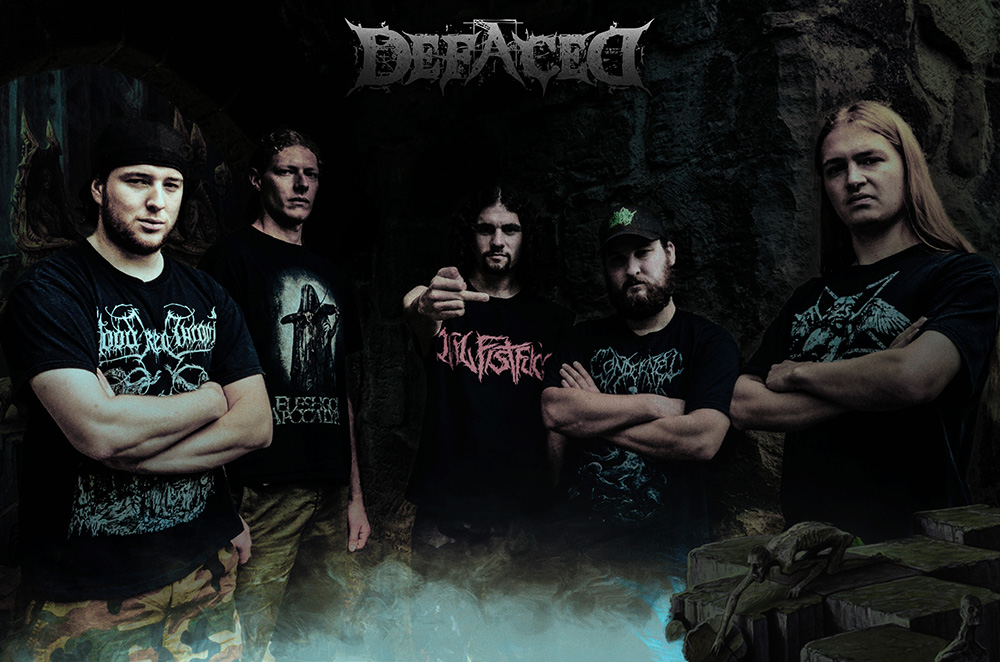 Gegründet als Trigger Tones im Jahre 2006, dürfen wir als 5er-Combo aus dem Emmental auf einen vielseitigen musikalischen Werdegang zurückblicken. Gestartet mit Coversongs aus dem Rock/Metal/Punk-Genre, gewachsen an den ersten eigenen Hymnen und heute - als Defaced, zu Hause im Death Metal. Diesem Werdegang verdanken wir die Vielseitigkeit und die Offenheit unserer Musik. Und doch, am Ziel sind wir nicht - und wollen es nicht! Heute prügeln wir die Ohrwürmer mit dem Vorschlaghammer durch dein Trommelfell. Will heissen: Wir spielen aggressiven Death Metal, abgerundet mit eingängigen Melodien und feinen Details. Morgen... Wer weiss das schon? Wir spielen im hier und jetzt und verwirklichen was gefällt. Dem einen zu weit über den Tellerrand hinaus, dem anderen genau richtig. Das ist Defaced! HELL YEAH!



FORGING THE SANCTUARY

Full Length Jan. 2015

ON THE FRONTLINE

Full Length Oct. 2012

PURE FUCKING STRAIGHT METAL

Demo Sept. 2008

STRAIGHT METAL FROM SWITZERLAND

Demo 2006








Forging the sanctuary
On the frontline
Pure fucking straight metal
Get in touch with Defaced
© 2014 www.defaced.ch - To view this website, use any compatible browser, even Internet Explorer 9+. But remember - If you are using IE, you don't deserve a nice and fancy web! Choose wisely.